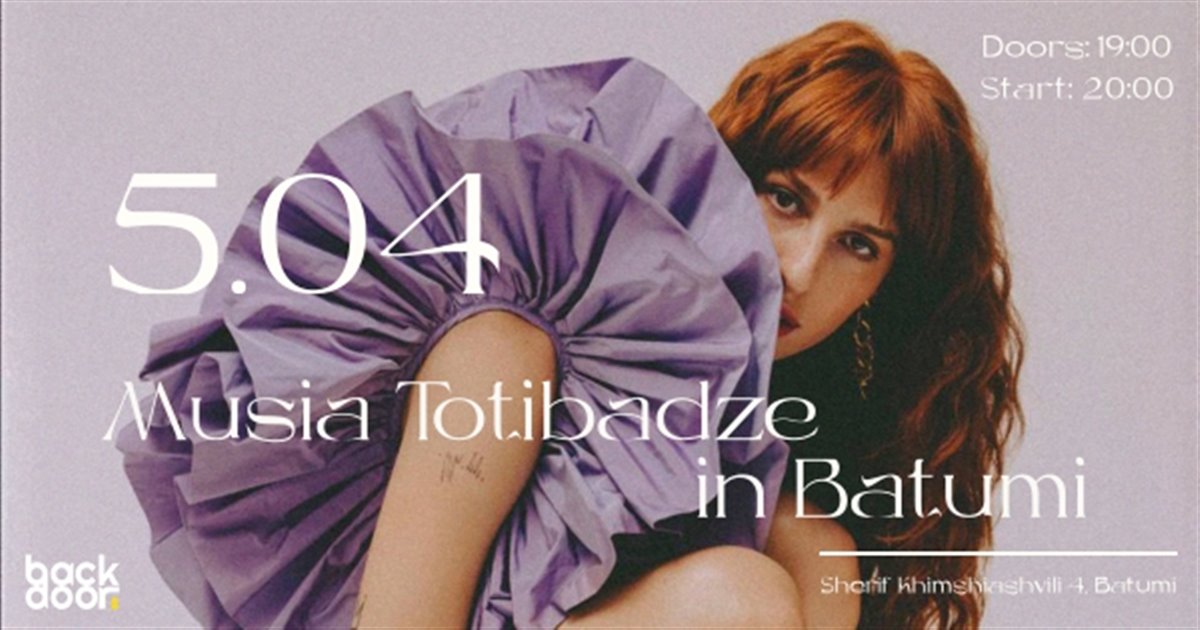 Musi Totibadze's solo concert in BATUMI!
Description
On April 5, 2023, a concert by Musi Totibadze will be held in the BackDoor space.
This will be the first solo tour for Musi and her band.
"You can ban/cancel many and many, but not love, not music. I have long dreamed of coming to Georgia with a concert. My beloved საქართველო.
Let's start our mini tour from Batumi."
Musya Totibadze is a musician, actress. She declared herself in 2014 with the track "The Truth about Love". Since then, Musya has released two albums – "Boy" and "Youth", as well as several clips created in collaboration with directors Nina Guseva and Grigory Dobrygin, actors Alexander Pal, Nikita Kukushkin, Anton Lapenko, Alexander Gudkov and others. She has released joint tracks with the group "Bi-2", musicians Pavel Artemyev and Matrang.
Door Open: 19:00 st
Age Control: 12 +
Tickets price: 100 GEL