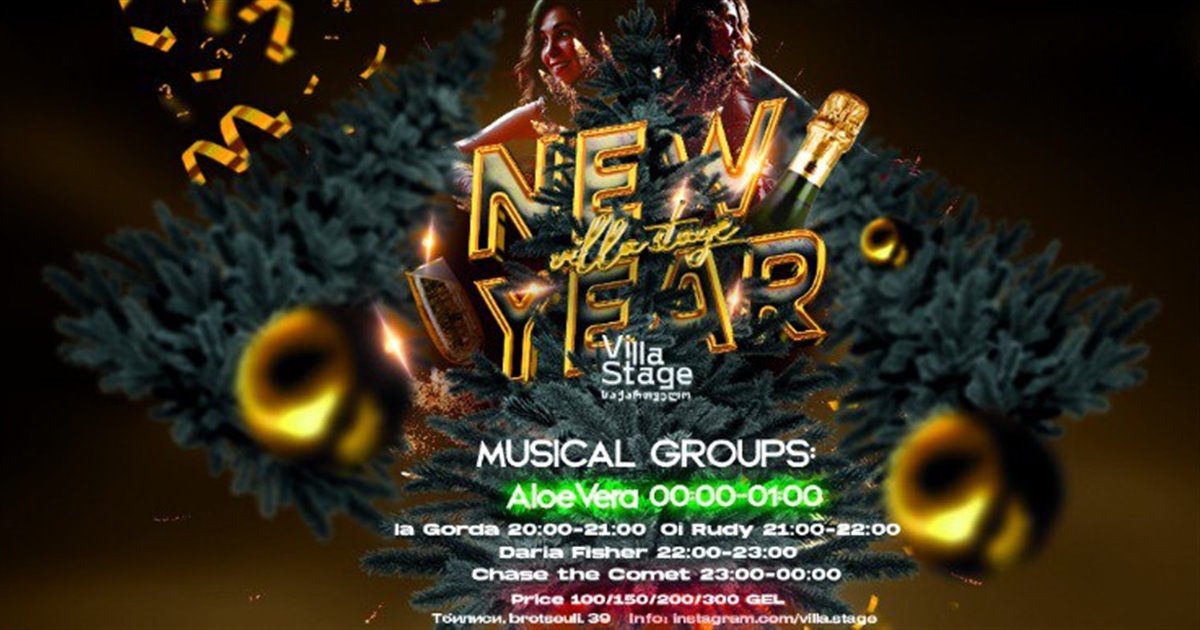 New Year's festival
Description
We invite you to the New Year's Festival 🎅🏼
From 15:00 up until the morning we will be joyfully celebrating New 2️⃣0️⃣2️⃣3️⃣ Year 🍾
We would like to invite you to spend a great time with us👏🏻
We are going to brew grog, and mulled wine and treat our dear guests to them☃️
We can also offer champagne or beer!🥂
Moreover, at the New Year's festival, you will find creative markets and all other kinds of entertainment.
At 20:00 we will start the music festival, where talented bands and DJs will be represented.
20:00-21:00 La Gorda
21:00-22:00 Oi Rudy
22:00-23:00 Daria Fisher
23:00-00:00 Chase the Comet
The headliner of our festival is a specially invited band:
AloeVera 00:00-01:00🌟
VIP rooms are also provided for your comfort
(DM for more information)🥳
In addition to good music, we will please you with dancing shows!💃🏽
I BaskeT: 100 GEL
II Basket: 150 GEL
III Basket: 200 GEL
IV Basketi: 300 GEL
Have time to buy tickets with an attractive price, because their number is limited!