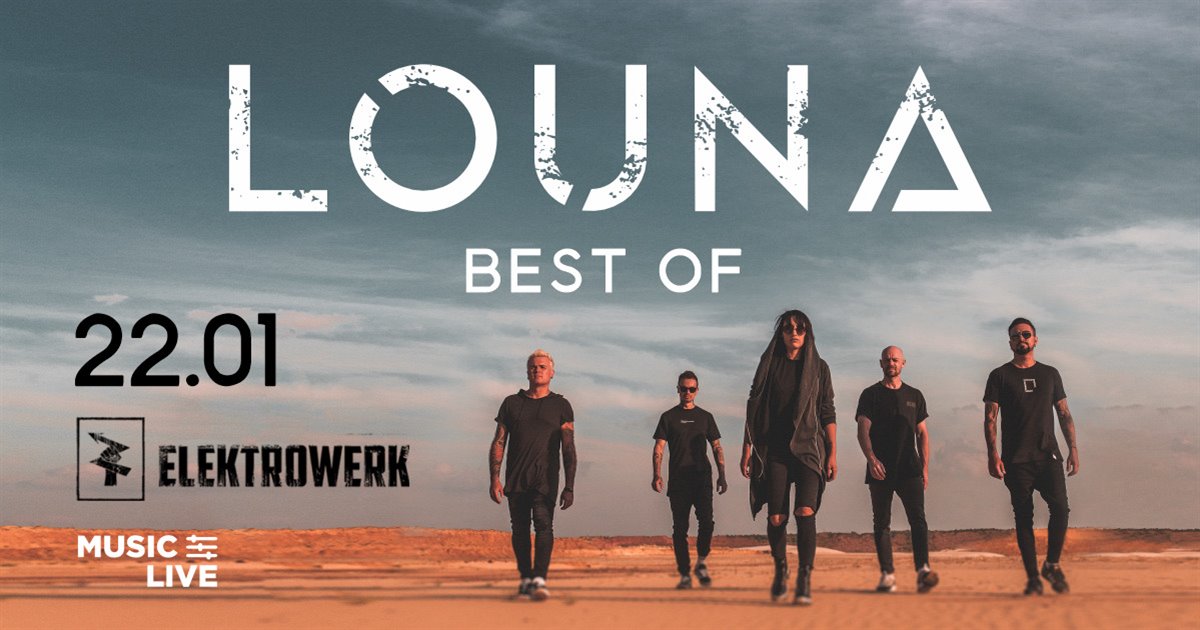 LOUNA
Description
On January 22, 2023, the band called LOUNA is going to play a live show in Tbilisi at Elektrowerk club!
LOUNA is one of the most successful and popular bands on the modern alternative rock scene. A whole generation of listeners has grown up with them whose thoughts and emotions have been reflected in the band's songs. For many, LOUNA became a true example of how the desire to go only forward, overcoming difficulties and not giving up, helps to achieve one's goals.
In Tbilisi LOUNA presents a major live set including their top hits and brand-new songs. And the viewers are waiting for the band's signature drive, a special heartful atmosphere of rock shows and unforgettable emotions!
Looking forward to seeing you on January 22 at LOUNA's concert in Elektrowerk!
Doors Open - 19:00
I Basket: 55 Gel
II Basket: 75 Gel
III Basket: 95 Gel