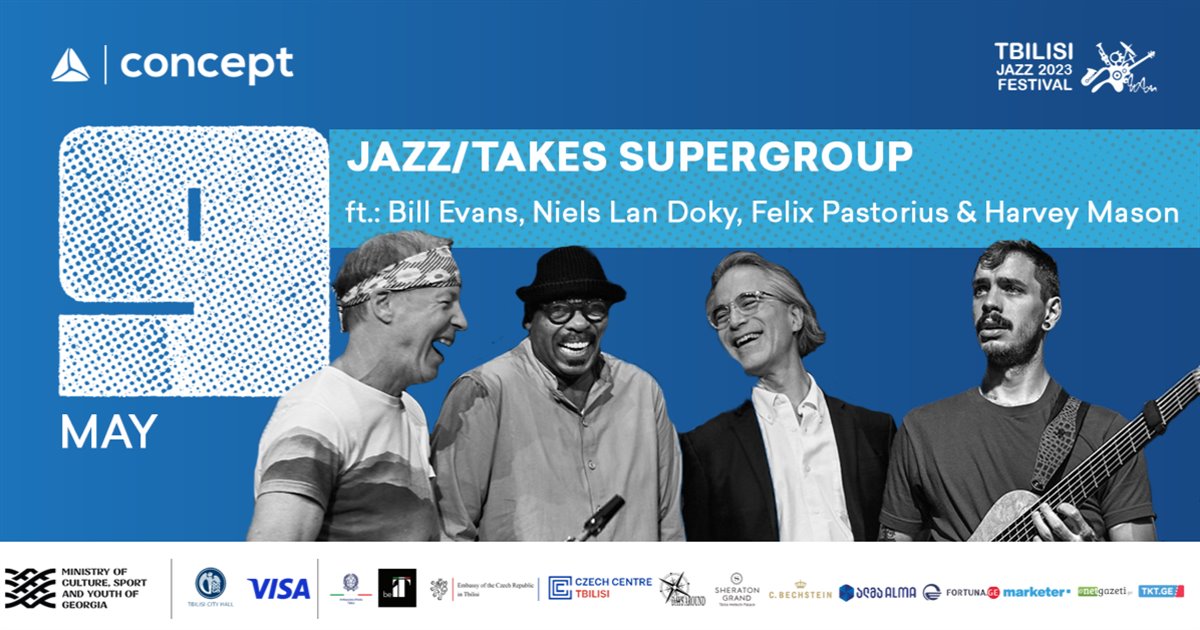 26th Tbilisi Jazz Festival
Description
26th Tbilisi Jazz Festival
The festival is held at the Sheraton Grand Tbilisi Metekhi Palace, where guests will be able to attend various events in different spaces.
9 May
20.00 "Jazz Lab" - Luka Topuria & Band
21.00 Star Stage - JAZZ/TAKES SUPERGROUP ft.: Bill Evans, Niels Lan Doky, Felix Pastorius & Harvey Mason
10 May
20.00 Hall - "Jazz Lab" -Martin Kratochvil & Jazz Q
21.00 Star Stage - ANTONIO FARAO' TRIO
11 May
20.00 "Jazz Lab" - Motel Kaiju
21.00 Star Stage - STANLEY CLARKE N'4Ever
Doors open 19:00
TBC CONCEPT -20% cashback and -10% cashback on TBC Visa cards.
The jazz festival is traditionally represented by the TBC concept
Sponsor – Visa
Supporters of the festival - the Ministry of Culture and Sports and Tbilisi City Hall, Embassy of Italy, Embassy of the Czech Republic, Czech culture center.