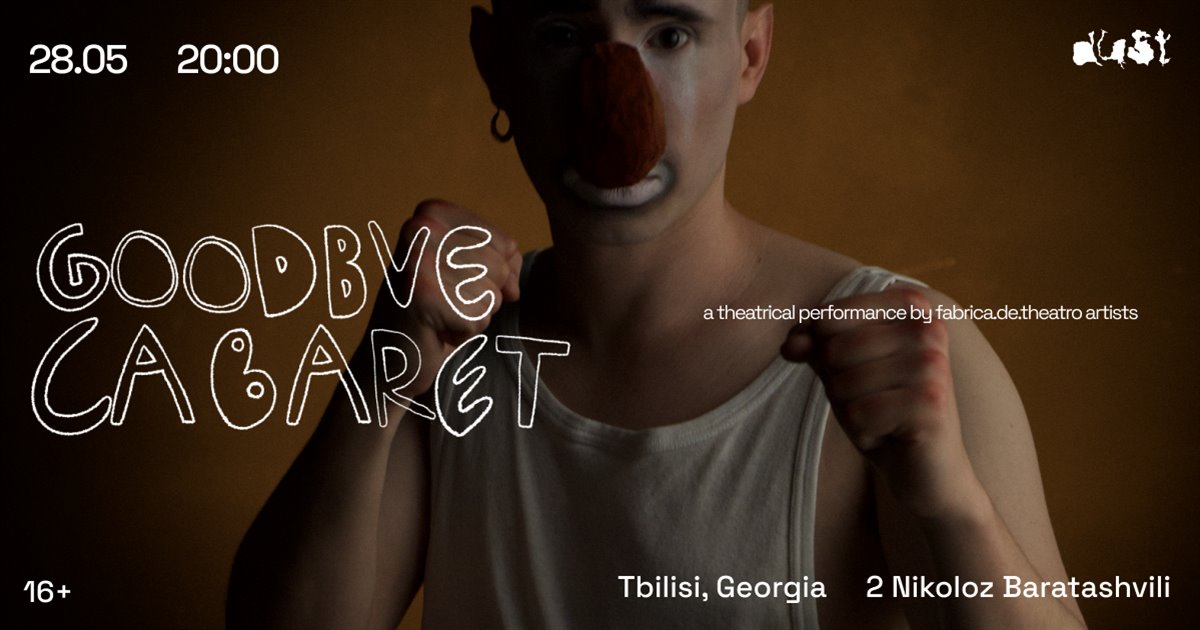 "Goodbye ... cabaret"
Description
May 28 at 20:00 we invite you to our interlude: "Goodbye … cabaret"!
This is a musical and plastic performance with combined elements of different areas of living art:
musicians, drama actors, dancers and singers.
In the bowels of a nightclub, in the twilight and cold you will plunge headlong into the mysterious world of makeup and masks, songs and dances, love and fear, life and death.
Based on the play-concert "Goodbye, Compere!" by G. Gorin, whose reflections and feelings of wartime are reflected more sharply than ever in our days. This story is about the fate of small people with great hopes and feelings, who also found themselves in captivity of the terrible modern world and its dictatorship.