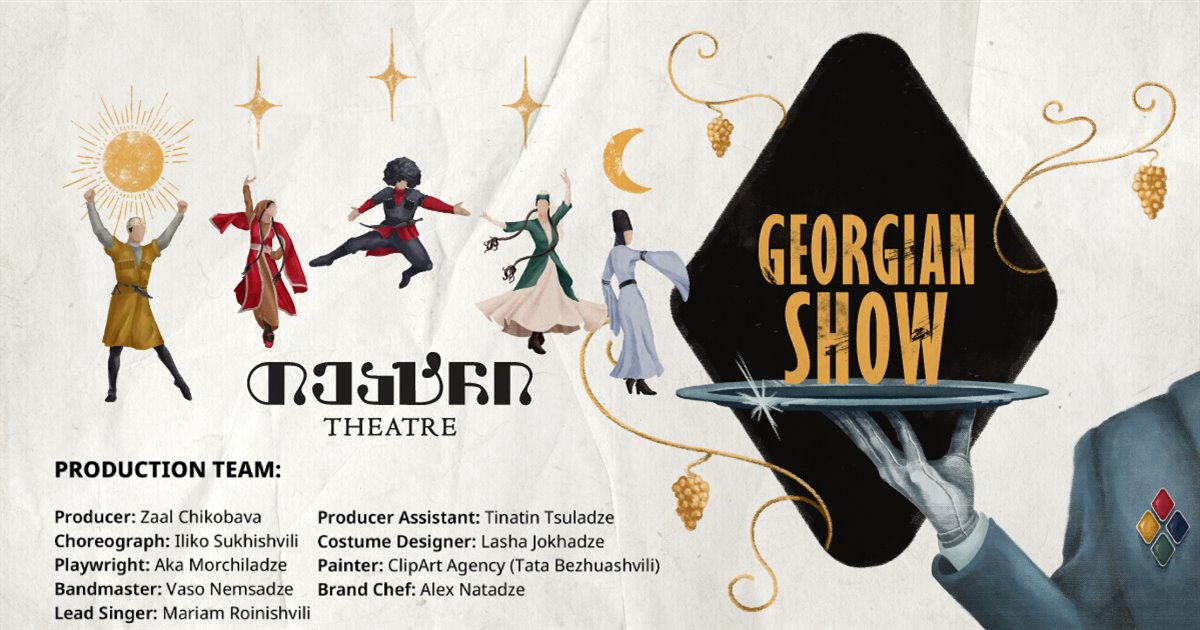 Premiere - Georgian Show
Description
If you're eager to acquire knowledge of Georgian history and cultural heritage or indulge in the finest musical and choreographic performances, there is an extraordinary opportunity presented at the "Theatre" for you.

A performance that will bring alive the centuries-old history and culture of Georgia is called the "Georgian Show".
Live performances of iconic Georgian folk and classical songs such as "Shen Khar Venakhi," "Chakrulo," "Mravalzhamieri," "Mukhambazi," and more will be presented at the show. The Georgian National Ballet "Sukhishvili" will showcase their finest choreography at the "Theatre" space.
Aka Morchiladze has especially worked on the scripts for the "Georgian Show".
Based on the concept of the "Theatre", we will host our guests with creatively transformed Georgian dishes.
Doors open: 20:00
Show and Dinner: 20:45
Creative team:
Executive Director: Zaal Chikobava
Choreographer: Iliko Sukhishvili
Author of the text: Aka Morchiladze
Lotbar: Vaso Nemsadze
Soloist: Mariam Roinishvili
Assistant Director: Tinatin Tsuladze
Costume designer: Lasha Jokhadze
Artist: ClipArt Agency (Tata Bezhuashvili)
Brand Chef: Alex Natadze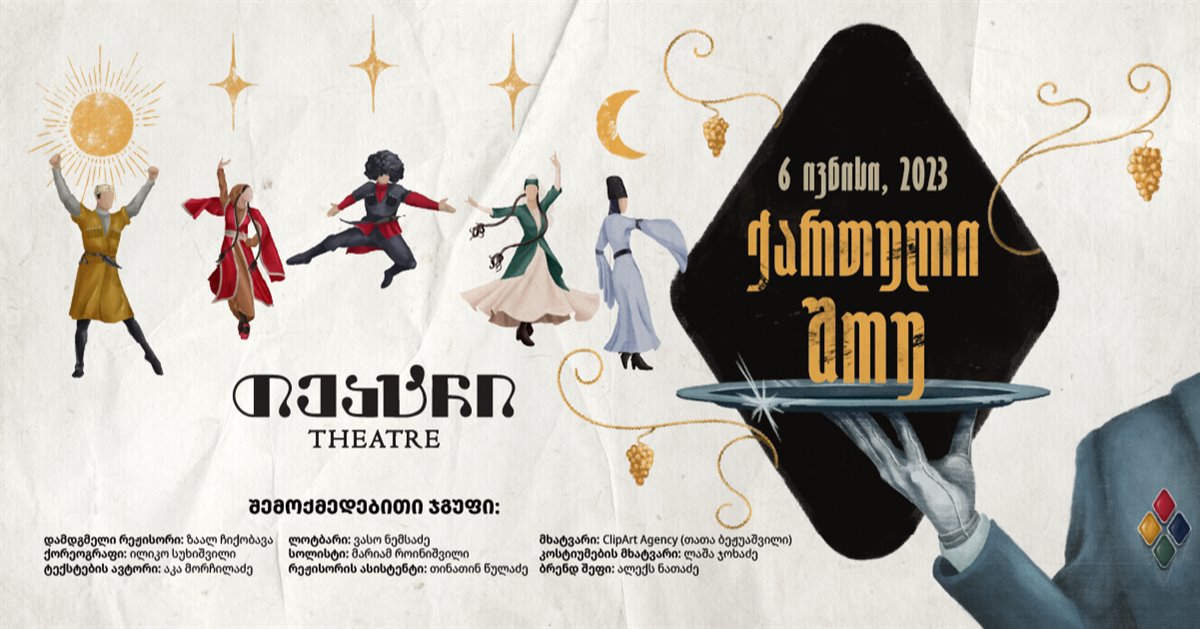 06 June, 20:45
Premiere - Georgian Show
თეატრი •Theatre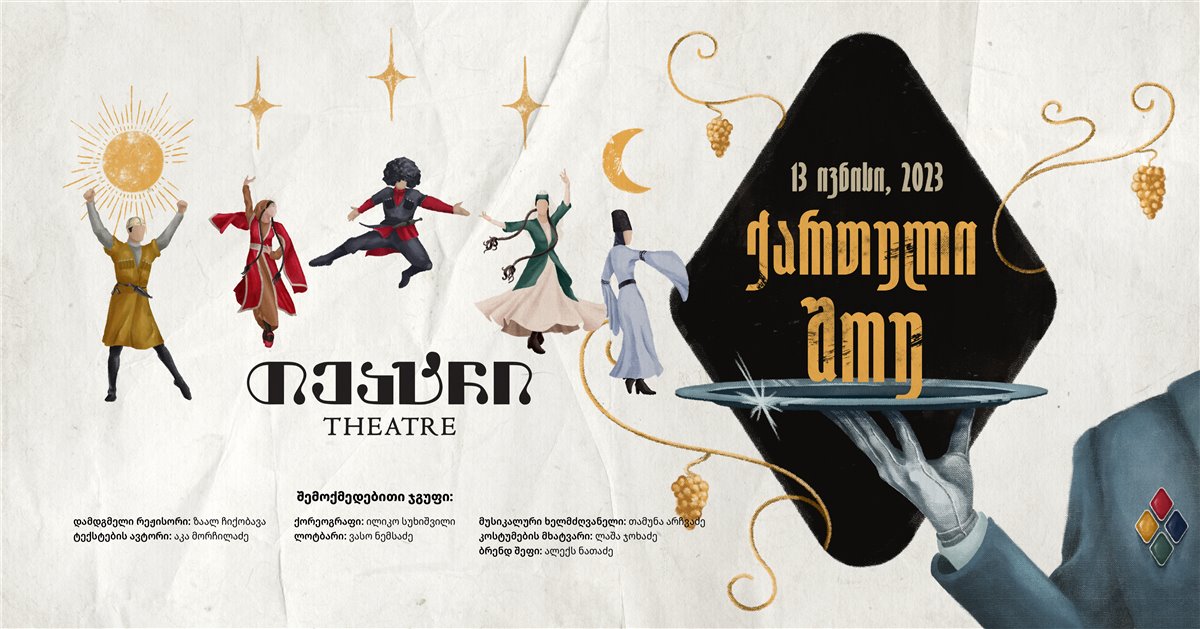 13 June, 20:45
Premiere - Georgian Show
თეატრი •Theatre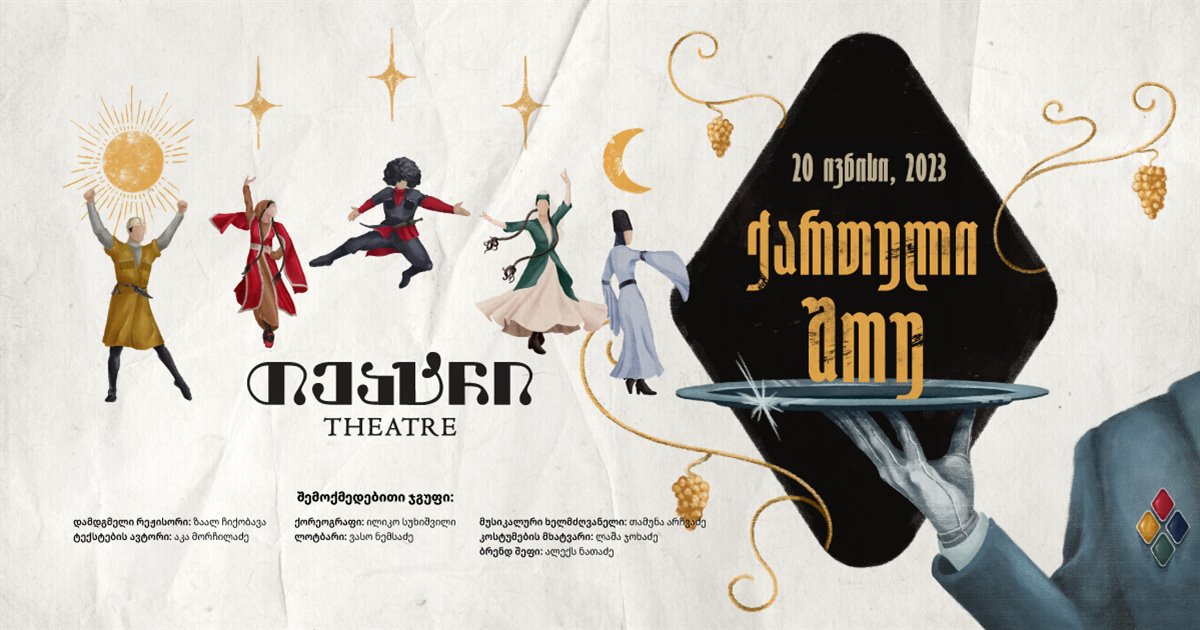 20 June, 20:45
Premiere - Georgian Show
თეატრი •Theatre