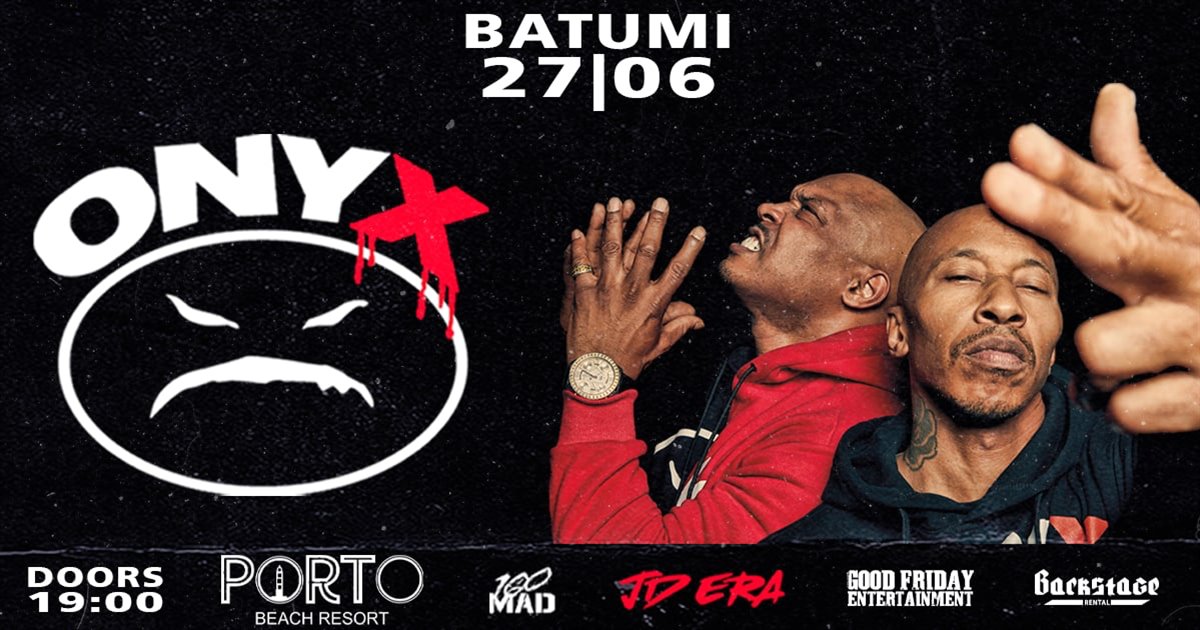 ONYX in Batumi
Tuesday, 27 June 20:00
Porto
Description
The legendary hardcore rap group "ONYX" (USA) will put on a big show in Porto on June 27th. Sticky Fingaz & Fredro Starr will perform their biggest hits in Batumi as a part of their world tour "ONYX 30 Years of Slam".
The shows in Tbilisi and Batumi are a part of the "ONYX" world tour celebrating the 30th anniversary of their debut album "Bacdafucup" with the title song "Slam" that became one of the biggest hits in the history of hiphop music. Bacdafucup was released on March 30 1993 and has since been certified Platinum.
The original members of ONYX (USA) Fredro Starr & Sticky Fingaz are the real hip hop legends from New York City. Onyx has the illest show on earth that you can't miss. The number of tickets is strictly limited!
Age control 18+

Doors Open 19:00
Terms & Conditions
კონფიდენციალობის პოლიტიკა
Copyright © 2015-2023 Online Tickets LLC. All Rights Reserved.