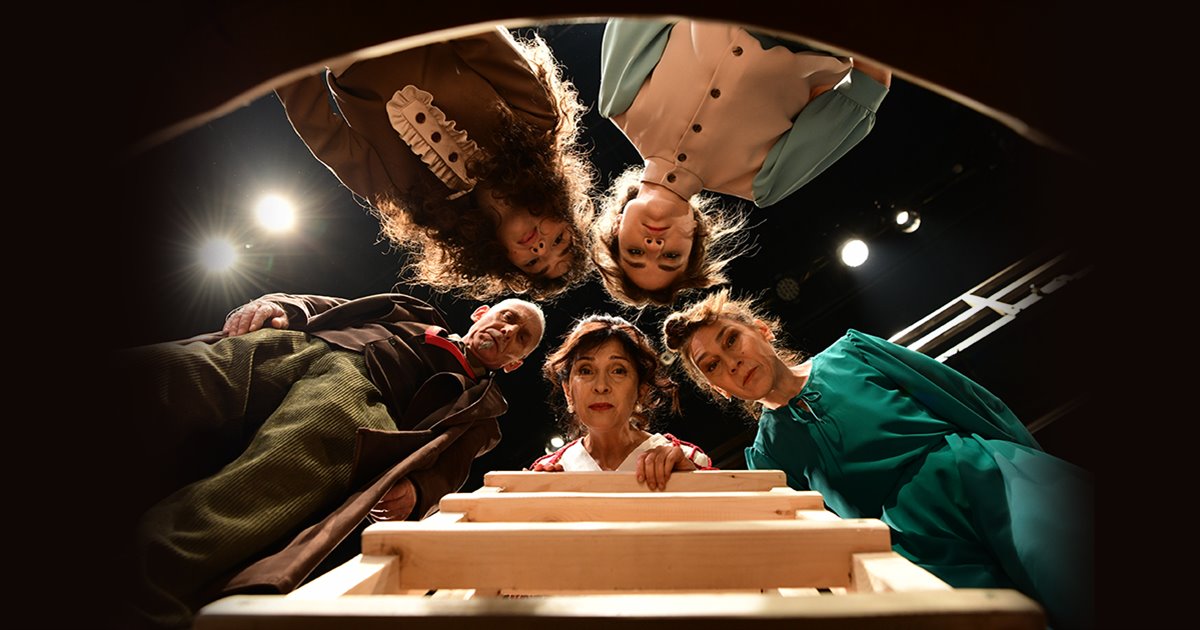 The Misfortune of Darispan
Description
In 1 Act
Presenting a century-old story of how a Georgian gentry Darispan wanders with one of his four unmarried daughters Karozhna from doorstep to doorstep, from friends to relatives, from acquaintances to neighbours to somehow secure a decent husband for her to ensure that her future is taken care of.
This story, tragic and comic at the same time, is saturated with enormous love towards the country which "was always shot at but has never died". This story is a spitten image of the fate of our country which, like Darispan, seeks a way out elswhere: in the help of others, in "marrying off to a worthy candidate", in the illusion of a happy life, which bounces back and causes even deeper despair.
What is more inportant – freedom or untroubled life?
The actors and the director together with the audience shall attempt to find a way to help Darispan's family and therefore, the country as well.
Director: Saba Aslamazishvili
Set Design: Mariam Kalatozishvili
Costume Design: Sandro Margvelashvili
Musical Arrangement: Nino Sikharulidze
Choreographer: Dea Abakelia
Musical Consultant: Ivane Khachidze
Technical Director: Tamuna Kamladze
The CAST:
Darispan – Slava Natenadze
Martha – Lili Khuriti
Pelagia – Maia Khornauli
Natalia – Nina Kipshidze
Karozhna – Mashiko Tvalabeishvili
Osiko – Tornike Kakulia
The Performance was staged through financial assistance of the Tbilisi Municipality
Duration of the Performance – 70 minutes withough intermission
First Performance – 12 April 2023
Terms & Conditions
კონფიდენციალობის პოლიტიკა
Copyright © 2015-2023 Online Tickets LLC. All Rights Reserved.