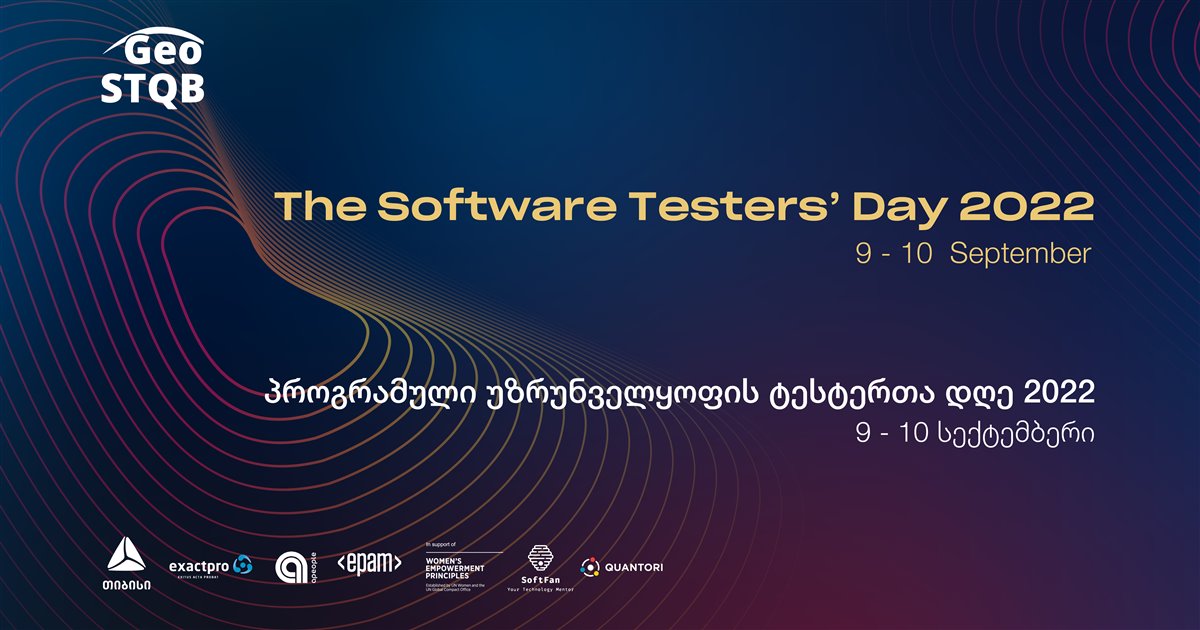 The Software Tester's International Day 2022
Description
The Software Testers's Day 2022
On September 9, 1945/47, a team of computer scientists and engineers reported the world's first computer bug. It is from this day that every September 9, the International Day of Testers is celebrated all over the world, which Georgia joined in 2020 only after the formation of the GeoSTQB board.
GeoSTQB team is going to host International Testers' Day for the third time in a row! Why do you need to be with us on this day? The event will include inspirational talks, workshops, panel discussions and QA market research results. We will gather people interested in software testing from Georgia and Europe. You will get to know modern trends in testing.
You will have the opportunity to gain new contacts and to make old contacts stronger.
Geostqb FB Page: https://www.facebook.com/geostqb
LinkedIn : https://www.linkedin.com/company/geostqb/