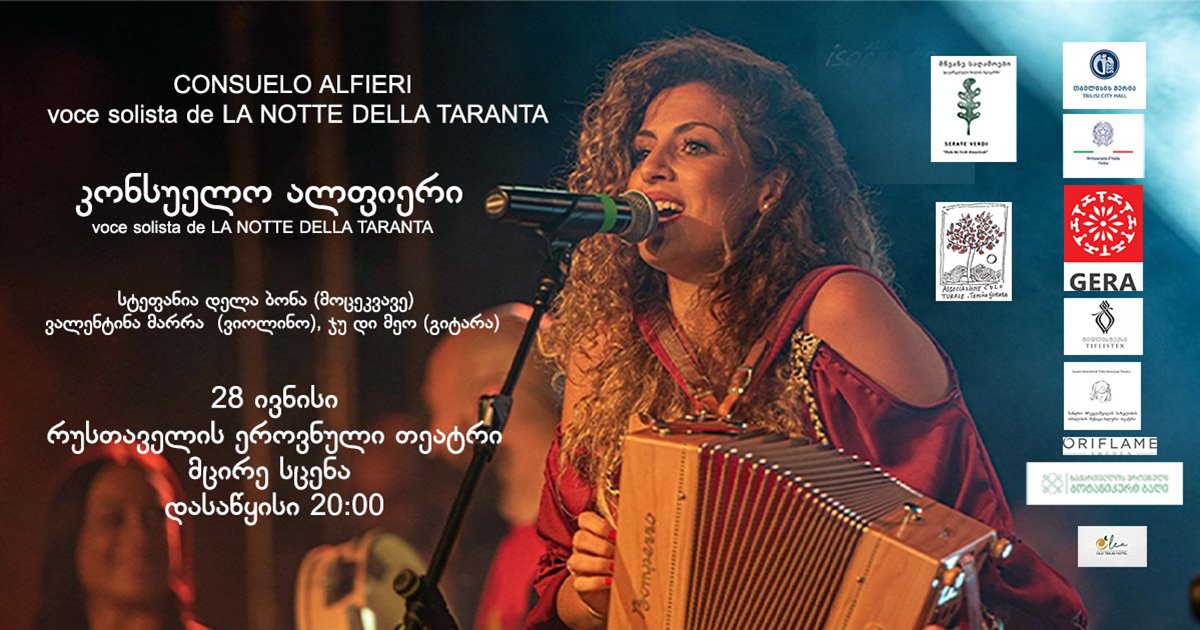 Pizzica - The Voice of the Earth
Description
"Pizzica - The Voice of the Earth"
On June 28, in the small hall of the Rustaveli Theater, the festival "Green Evenings" will present an Italian singer with a band, Consuelo Alfieri (taranto nights soloist), there are participating with him : Stephanie Della bora (dancer), Valentina Marra (Violin) Ju Di Meo (guitar).
Waiting for you to cross the border of sadness and joy together.
The festival is organized by the Tonino Guerra International Foundation.
Partners and Supporters: Tbilisi City Hall, Embassy of Italy in Georgia, Georgian Copyright Association Gera, Tiflistex, Sandro Mrevlishvili Theater, Tbilisi Botanical Garden and Company Oriflame.