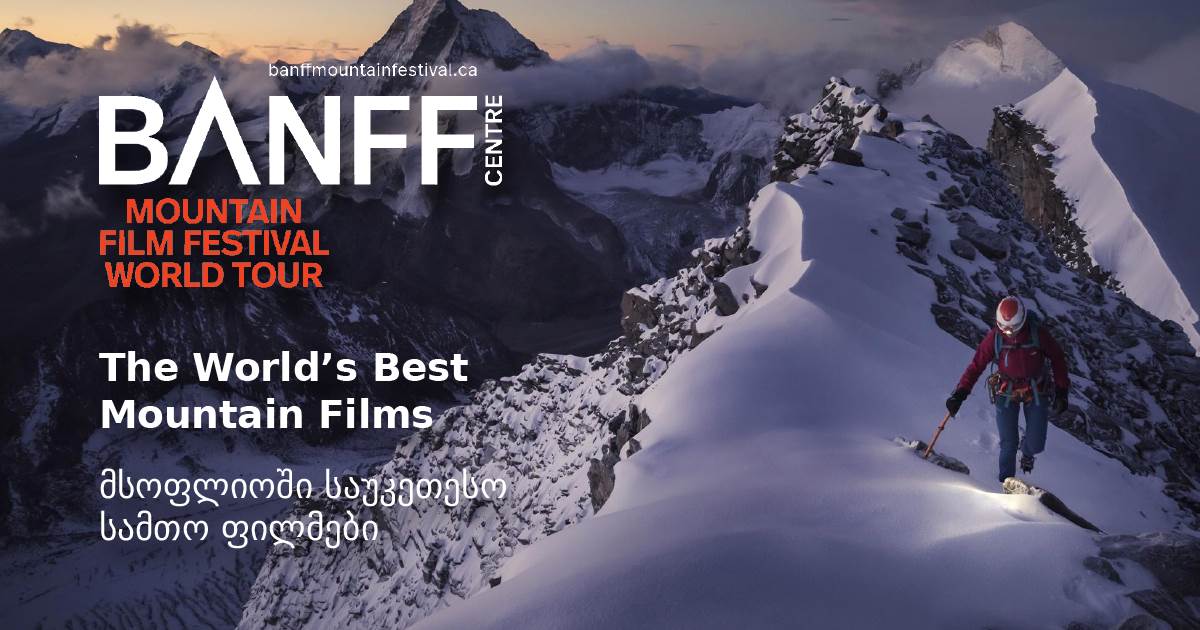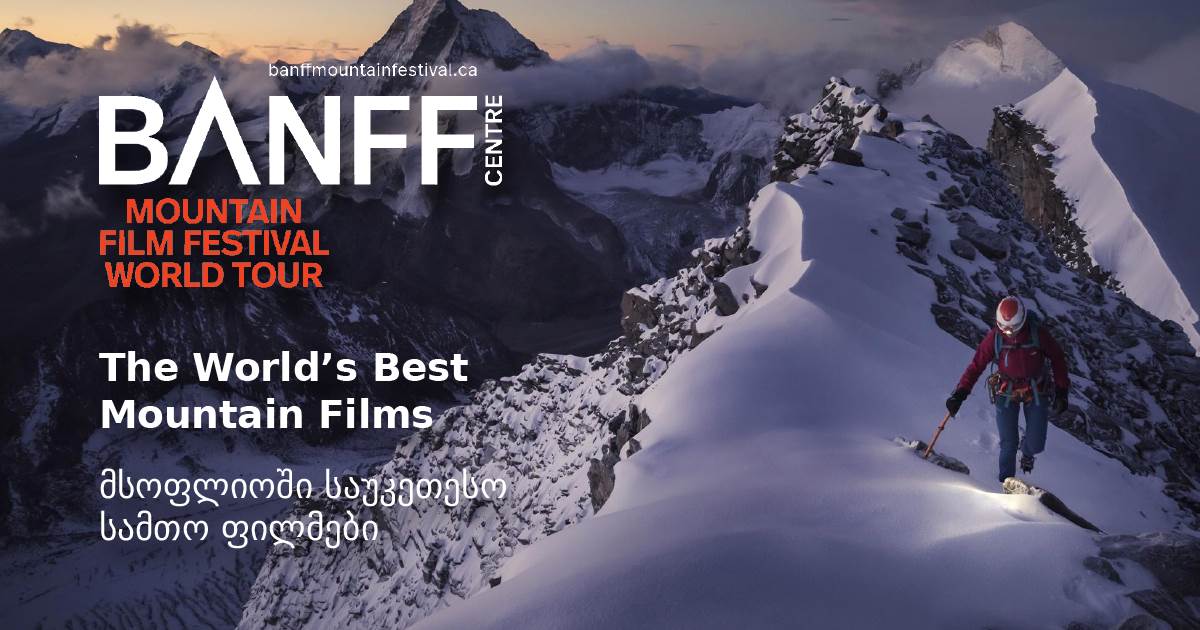 Banff International Mountain Film Festival World Tour in Tbilisi
Description
Doors open: 18:00
Starts: 19:30

The world's best mountain film festival is coming to Tbilisi!
Don't miss stories of remote journeys, ground-breaking expeditions, and cutting-edge adventures told through the eyes of adventurers, authors, photographers, and filmmakers from around the globe.
The 2018-2019Banff Mountain Film Festival World Tour is on the road in over 550 locations and 40 countries bringing audience favorites and special tour edits to a location near you. The Transcaucasian Trail NGO of Georgia is excited to bring the World Tour to the Caucasus for the second time. The festival will be hosted in the outdoor theater Backstage/33a in Vake Park on September 28. The event will be a gathering of mountain lovers with gear giveaways and the chance to meet famous mountain athletes.
Proceeds from the event will support the development of the Transcaucasian Trail in Georgia, a project to build long distance hiking trail (>3000 km) across 3 countries (Georgia, Armenia and Azerbaijan).
Get ready to watch impressive, inspiring stories on September 28!